Air Multiplier Bladeless Table Fan
Air Multiplier Bladeless Table Fan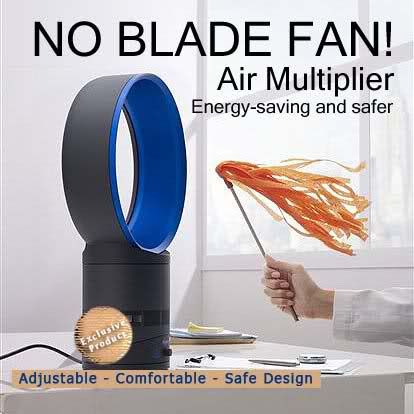 Features:
Very Safe to Children,don't worry on safety
Air Multiplier has no blades. It's safe.
New Innovative Technology as No blades, No buffeting 
Air Multiplier technology amplifies surrounding air,
giving an uninterrupted stream of smooth air.
Convenient to clean
The Air Multiplier fan has no awkward grilles or blades.
Easy Control Dimmer-switch
The Air Multiplier fan has dimmer-switch control to precisely control to precisely adjust airflow power
Touch-tilt Function
The Air Multiplier fan pivots on its own center of gravity, staying pit without clamping.
Good design to be friendly
The Air Multiplier fan has a good design to be friendly at home, office or other usage.
Specification:
Air Compressor
A combination of the technologies used on turbochargers and jet engines generates powerful airflow.
Brush less motor
Good energy efficiency. Variable rev count rather than limited settings on traditional motors.
Air intake port
Up to 5.28 gallons of air drawn, in per second , generating primary airflow.
Power Switch
Led for use in the dark
Wing-shaped Ramp
Generates Maximum airflow velocity and volume
1mm ring-shaped aperture
A is forced out to create the annular jet.
10mm airflow wing tip
Directs more air towards you by focusing its exit angle.
Put it together easily
Just push-fit loop amplifier to base, the twist.
Low down the centriod
Base-mounted motor. Not top heat and unstable like conventional fans.
Sliding touch-tilt
Pivots on its own centre of gravity,staying put without clamping.
Rotation control button
Independent motor drives smooth 90 degree oscillation.
Volume control switch 
Dimmer-switch control. Precisely adjusts airflow power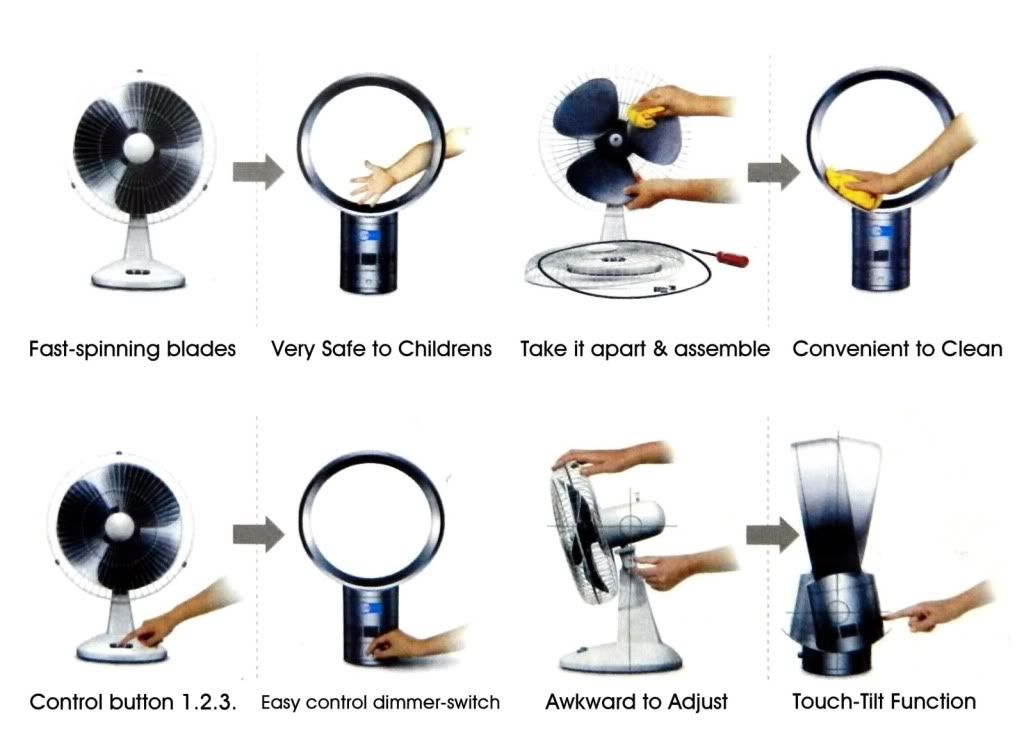 Price Only: 7,900