How to Control High Blood Pressure cause Hypertension.Best ways to control your BP (Blood Pressure).
80% people out of whole population in every country Patient of Blood Pressure and Hypertension and every one have question ' How to Control High Blood Pressure & Hypertension '. In this purpose we use heavy medicine that are very harmful for our health.
So regarding this issue i research on it and came to know there are various ways about which we can control our BP (blood Pressure) without any medicine.
And believe! it works very well.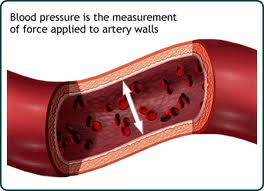 Lose your Weight.

Blood pressure often increases as weight increases.Losing just 10 pounds (4.5 kilograms) can help reduce your blood pressure.In general, the more weight you lose, the lower your blood pressure.Losing weight also makes any blood pressure medications you're taking more effective.

Take Exercise Regularly.

Regular physical activity (Exercise) at least 30 to 60 minutes daily cause to lower your blood pressure by 4 to 9 millimeters of mercury (mm Hg). And it doesn't take long to see a difference.If you haven't been active, increasing your exercise level can lower your blood pressure within just a few weeks.

Reduce Sodium In your Diet and eat Healthy Diet.

Even a small reduction in the sodium in your diet can reduce blood pressure by 2 to 8 mm Hg.Always eat Healthy food.Use dry foods.Prefer to use high quality cooking oil.

Limit the use of Alcohol.

if you drink regularly then it will cause high Blood pressure source.You need to reduce the limit of Alcohol in every thing or drug you used.